LAENNEC P.O. PORCINE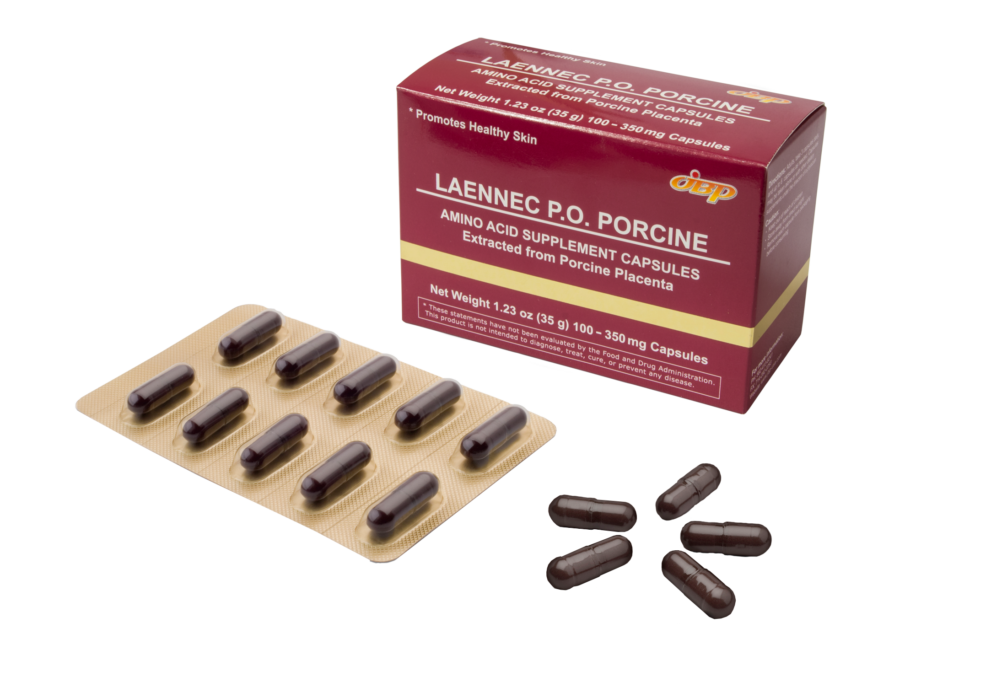 A placental supplement backed by research and studies that have been published in medical journals and presented at congress.
LAENNEC P.O. PORCINE is designed for those who feel a physical change with age, those who are concerned for their beauty, those who want to keep their youthfulness, and for those who prefer at-home self care with placenta extract.
Nutrition Facts
6 capsules per day:

Calories 7.7kcal
Protein 1.5g
Fat 0.2g
Carbohydrate 0.1g
Sodium 77mg
Iron 0.8mg
Calcium 15.8mg
Ingredients
Placental Extract (Porcine), Hydroxypropyl Methylcellulose, Titanium Dioxide, Red No. 40, Blue No. 1
Content
430mg (net weight 350mg) x 100 caps/ box
Application
Please take 3 ~ 6 capsules per day with room temperature water.