J-pla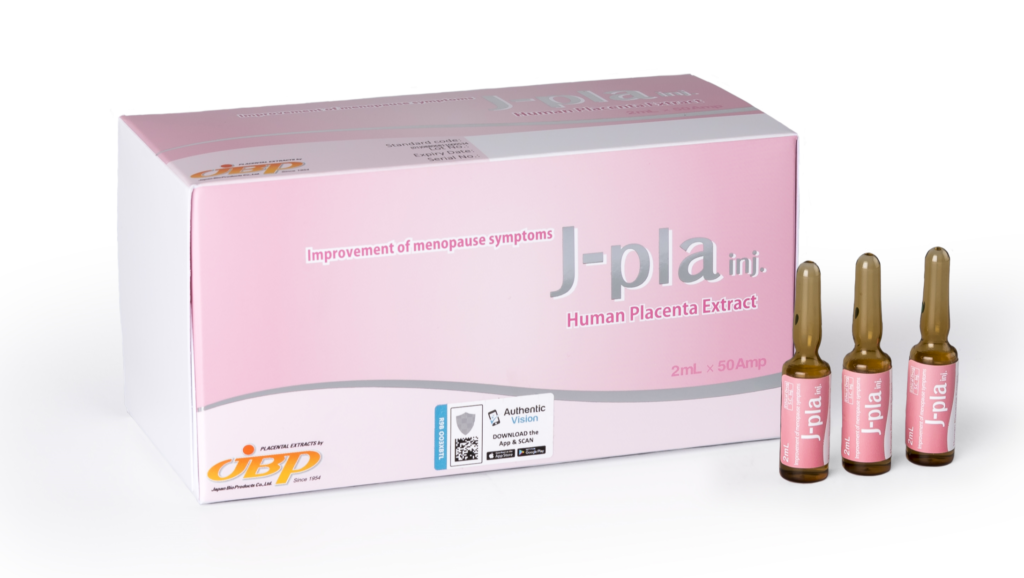 J-pla Inj. is added in as a new product line manufactured under GMP certified facility with JBP's unique technologies.
While it maintains physiological functions and hormone balance and focusing on Improving symptoms of climacteric disorder, this multifunction pharmaceutical product's low molecular weight from the human placenta offers high penetration capability into the skin, makes it exceptionally suitable to fight the signs of Aging as well.
Warning: As J-pla Injection is an ethical drug, JBP has never sold it on Internet.