JBP Placenta EQ Liquid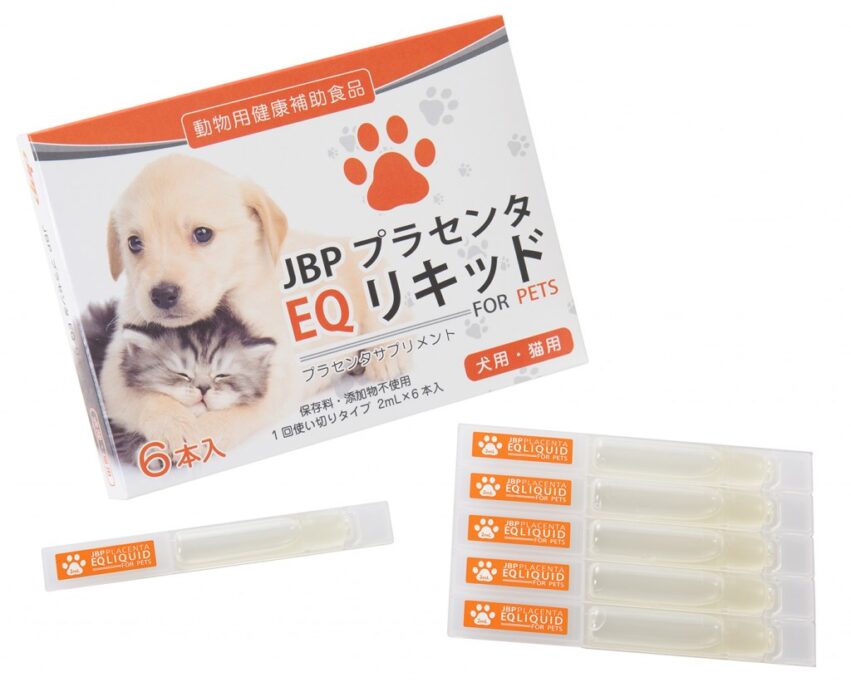 JBP Placenta EQ Liquid – For pets
JBP Placenta EQ Liquid For Pets is 100% liquid Equine Placental Extract obtained from horses bred in Japan.
Twist off the cap and give to your pet as is! JBP places great importance on using no preservatives or additives for the safety of your pets.
Active Ingredients
Liquid Equine Placental Extract
Content
12mL (6 tubes of 2mL) /box
Application
1 tube 2~3 times a week.
It can be given on its own or sprinkled on food as a nutritional supplement for dogs and cats.

* This product is additive-free and should be used immediately after opening.