Curacen Essence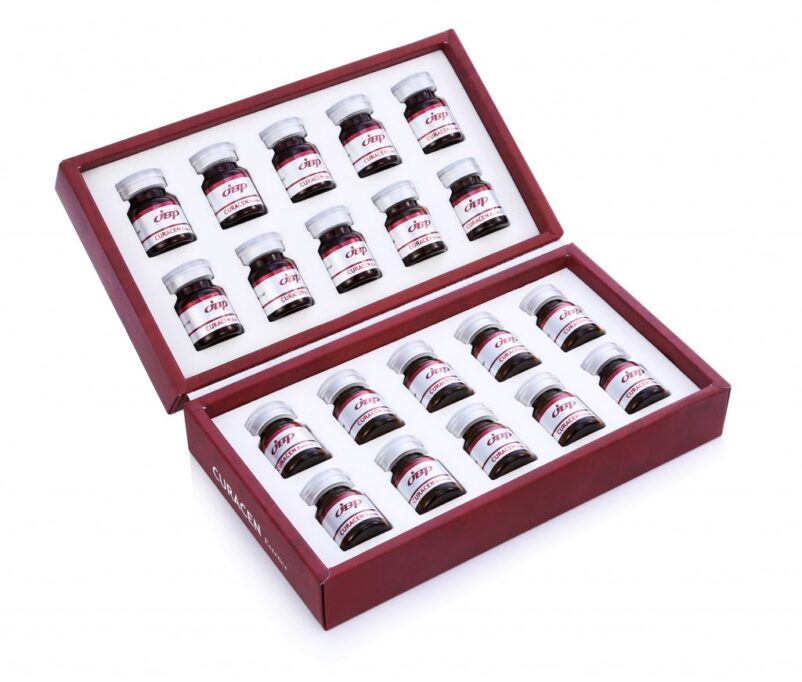 Natural remedy for total Anti-Aging care.
Curacen Essence is formulated base on human placental extract.
This new formulation allows an immediate cell reactivation along with a nice whitening and improvement of skin glow.
The quick reaction and cellular activation can be expected from shallow layers of the skin for its small molecules.
Content: 2mL × 20 vials
Directions
Apply to skin just topically.
Directions for Use
Anti-aging, Whitening, Anti-wrinkle.